2008
Happy xmas!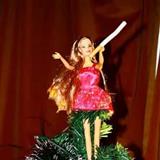 xmassy image from Scott's flat Happy Xmas to all you freaks!
Hopefully you're all stuffed with mince pies, awaiting the excitement of arguments over television, having to hide the gin from parents and the ritual horror that is "The 300 best christmas hits ever" on Channel 4. And 5. And E4. And various variations.
So, friends, have yourself a grey cristmas and enjoy the holiday time. Don't stress too much and look forward to 2009 with excitement, a little dread and possibly incontinence, depending on how much sherry you've managed so far.
Scott x
Thursday December 25th, 2008 at 17:07pm
Welcome to Summer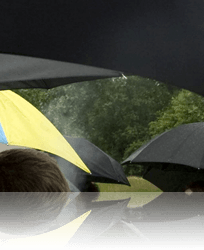 We're expecting it to be great. No really

As for us, we've some fun things happening in our 5th year — there's our usual camping fun happening over August Bank Holiday along with some other bits and bobs that some of the members are doing. There's going to be some new merchandise and new wallpapers. At some point there'll be a barbecue or two and there's also some changes to the site coming up in the pipeline too. Hopefully they'll be finished by christmas but I'm always a bit rubbish at stuff like deadlines


Saturday June 21st, 2008 at 9:21am
Freakcity.net has a new daddy!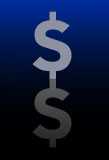 Freakcity.net, the alternative gay web community founded over 4 years ago by Scott van Looy has been sold to the Millivres Prowler Group (MPG). Scott said of the deal:
"This gives the site a great opportunity to grow beyond what I can provide for it. I will be sticking around in an advisory capacity and to smooth any growing pains, don't worry, not much will change at first."
Peter Vermillion of MPG was quoted as saying "This brings an added string to the Millivres bow. Our first foray into the world of online communities. We think we can offer the members of the site something truly different".
"We are planning on bringing our magazine format to freakcity as an additional feature for members, giving them up to the minute news and information about all aspects of gay life. We think we can, with your help, create something truly special".
Handover of the site will happen at the end of the month. Members will be invited to re-register on a special enhanced version of the website in early May, which incorporates an adult gallery, phone access and voice messaging as well as all the features you currently know and love.
Tuesday April 1st, 2008 at 7:40am
Small change in a big world
Spring is sprung. Predictable cliché. Freakcity is five this year, there'll be something exciting in the summer to celebrate this fact. We might actually get around to doing the boating trip this year. I'll also be making some changes to the profiles and the forums as it's getting a bit quiet round 'ere and it's less fun when there's no conversation. There's a new chat thing and there's a new auto event notification thing — fill in the form and be notified whenever anyone sets up an event that you might be interested in according to your preferences.
Thursday March 6th, 2008 at 8:50am