2009
Hello everyone!


Ich bin Berliner Follow us on twitter: twitter.com/freakcity
Watch us on twitter: freakcity.net/twitter
Camping: Anyone up for some extreme camping? No phones/laptops/cars/etc, just some tents, water, food and nice company? Sometime in the summer...
Scott is currently working during the week in Berlin and is bored in the evenings, so might actually get around to doing something with the site

chat: irc.freakcity.net is still going strong if you want to pop in and say hello
Wednesday April 8th, 2009 at 10:14am
A new year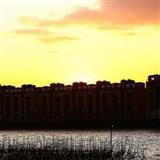 Welcome to 2009, freaks and freakesses. This year we're going to try a few things differently. Monthly coffee/tea/whatever meetings, bike rides, cinema trips, walks, shows, basically anything that gets us out and about a bit. Myself, I will be disappearing off to Berlin, if all goes to plan, for the first bit of this year. I will also be finishing some of the stuff I started and adding a couple of new features to the site that are almost ready but not quite. I'll also be advertising a bit too, as it's been a little quiet around here of late. Stay tuned!
Wednesday January 7th, 2009 at 17:01pm