2007
Toasted toes and crystal clear nights

The nights draw in. We cuddle our computers for warmth, whole families snuggled around a flaming laptop, cocoa in hand. Happy SAD, all you freaks

— look out for the traditional anti Christmas gathering, to be announced soon, your antidote to all things christmassy. I might even wear shorts

Monday October 8th, 2007 at 11:04am
Welcome to. Er. Summer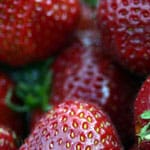 OK, so it'll be sunny again soon. Hopefully. Maybe. Heh. We're going camping again in August over the bank holiday weekend. Current favourite is Glasto again, so if anyone wants to come, see event 808. We're also going to Brighton Pride, possibly staying overnight, if you're interested in going to that see event 788. Octoberbash is also approaching, Danny is rumoured to be doing something special as he's 32 this year.
Friday July 6th, 2007 at 11:49am
Happy birthday to us!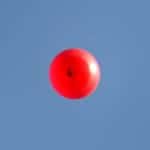 On the 21st June 2003, freakcity became sentient. It was soon after this that Belgium fell and the rest of the world quaked with fear at this dark power risen from the depths of hell. Well, this is what would have happened had I listened to others and written freakcity in an open source language, fortunately for Belgium I didn't. Anyways, to mark this stupendous event we're having a bunch of things happen. See event 758 for more info. Scott
Tuesday June 12th, 2007 at 8:39am
Freaks on a beach


Freakcity camping comes around again, this year we're planning three trips, the Stiffkey camping trip followed by the much anticipated boating trip, which, although not strictly camping, probably counts. Then, in August, we're going somewhere bank holiday weekend. In the past it's been Glastonbury but this year we may go somewhere else. Feel free to follow the event links and let us know if you're interested in coming!
Tuesday April 10th, 2007 at 14:08pm
Spring is springing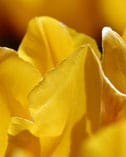 Welcome to spring!
Here, have a lovely Springy wallpaper!


There's going to be a few updates happening shortly, amongst other things:
Editable front page
Rich Text editor
Blog integration with external blogging feeds (Atom)
Photo albums
Rants
and a few more things too! Any suggestions please to Scott for consideration.
Thursday March 8th, 2007 at 7:51am
part two live
Part two of the three bits of the new site is live. Took a bit longer than I'd expected it to, but still...we now have picture comments, a picture toolbar, the ability to view all pictures you've ever uploaded, the ability to do funky things with pictures in the forums and in messages (akin to having private pictures to send people, but unlimited). Lots of piccy goodness. Also the ability to be texted when you receive messages and aren't online. As well as the ability to keep a track of event updates by subscribing to them per event. Hopefully over the coming week/weekend we'll have the amazing new events stuff finished. As well as video blogging from mobile phones.
Monday January 8th, 2007 at 23:01pm